We know there are tons of deal sites out there... and just not enough time! So we're partnering with our friends at
Dealery.com
to bring you some of our favorite deals every single week.
Dealery is a great place to find deals online -- they put discounts from all the deal sites in a single place! They also have
coupons
and a
wedding
section! Follow them on Facebook for more great deals. Hear are Dealery's picks for the week:
Six Flags Great Adventure Deal
There are just a few weeks left of school, but you still don't have a plan for keeping your family entertained this summer. For a solution that everyone will enjoy, take off on this week's Escape to New Jersey. Your brood of four will spend one night in a Double Room at the Quality Inn East Windsor, Sundays through Thursdays ($275) or Fridays and Saturdays ($289). Or, opt for a two-person trip with one night in a King Room, Sundays through Thursdays ($185) or Fridays and Saturdays ($199). Both options include one ticket to Six Flags Great Adventure & Wild Safari per person, as well as bottled water and cookies upon arrival and late noon checkout.
Grilled Meats Delivered To Your Door
First we hunted for meat, then we gathered it at the supermarket -- and now we've evolved to receiving shipments of fresh, tender, juicy cuts on our doorstep. Fire up the grill and listen for the doorbell with today's deal: Pay $69 to treat Dad to six five-ounce top sirloin steaks, four chicken breasts, 12 four-ounce gourmet burgers, ten bratwurst sausages, and six all-beef hot dogs from MeatHub.com, a producer and distributor of organic, all-natural meats (a $165 value).
Bacon Bash Food Festival
You toil tirelessly to bring home the bacon -- it's time the cured meat be brought to you with a raucous celebration of everything pork. With today's deal from TasteTheBest.com, start licking your lips for one of the tastiest parties out there. Pay $22 for one ticket to one of the sessions at the first annual Bacon Bash food festival, which includes five bacon tastes, two craft beers, and 50% off additional craft beers (a $50 value). Held on Saturday June 23 (at noon to 2:30 p.m. or 3:30 to 6 p.m.), this Times Square gathering champions everything that makes this cured meat so special and beloved. Foodies will converge to sample bacon-inspired bites from a dozen notable restaurants (think: Lucky 77 Chili Company, Little Town NYC, Baconery, and Bacon Bites) that will be preparing delicious-smelling creations in a multitude of sweet and savory ways -- now that's some swine dining.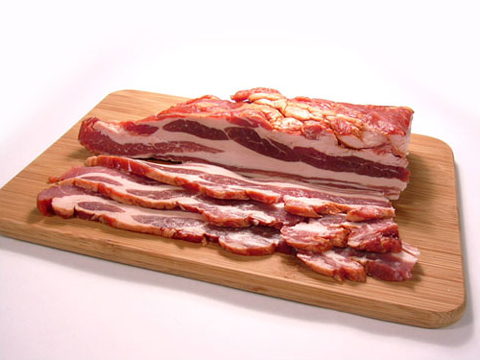 Uncle Louie G Ices and Shakes
With the summer months approaching, we're all trading in our cocoa mugs for a waffle cone full of ice cream to cool us down. Start with a scoop of famous frosty treats with today's deal from Uncle Louie G. Pay $5 and get $10 to spend on Italian ices, ice creams, and shakes -- featuring twists on traditional favorites like apple pie Ã
la mode or a Brooklyn cheesecake ice cream cone. Watching the waistline? Try a Coney Island cotton candy Italian Ice to beat the heat and still sport that bikini bod on Jones Beach this summer. This nationwide institution, located right here in Mineola, will have a flavor for everyone in the family to enjoy, as you swap your cocoa for a cone of the good stuff.
PLUS MORE DEALS:
Edible Arrangements Deal
Gluten-Free Pizza Deal At Mozzarelli's
Wine Bar Tasting
Cupcakes Delivered To Your Door
Six-Course Tapas Dinner
Weekly Trivia Night Party
All-Day Wine And Music Tour